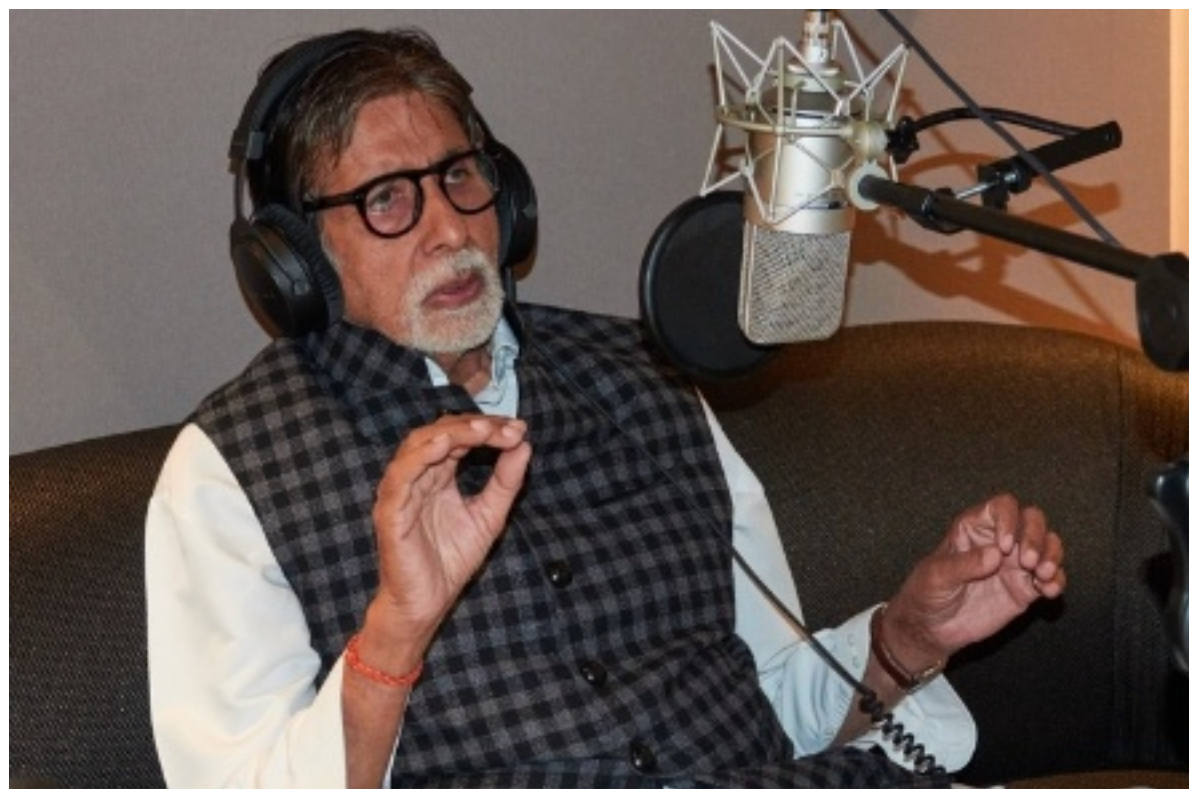 Amitabh Bachchan Becomes Music Composer For R Balki Film Chup Gives Guest Appearance
Amitabh Bachchan wrote on his Facebook page – It was a very inspiring thing to compose 'me' for the movie. I played each instrument myself and recorded it personally, alone.
Amitabh Bachchan wrote: "For me it was a melody, which speaks, speaks of love, used to speak of love… without any love… a love which is not openly understood.
read also
Ajay Devgan lent his voice in the movie 'Ponniyan Selvan'
However, this isn't the first time Big B has sung a song. Previously, Amitabh Bachchan sang playback for many movies including Big B movie 'Sharaabi', 'Paa', 'Khuda Gawah', 'Silsila', 'Bol Bachchan', 'Kahaani'. At the same time, he also gave voice to the opening episode of the reality show "Khatron Ke Khiladi".
About this, director R Balki said in conversation during an interview that "everything happened very suddenly." I had asked Amitji to watch the movie (Chup). After seeing this, he called me and played a tune on his piano. He said the film and the characters made him feel that way.
@dulQuer Look at #chupA real theater psychothriller. We could only see Sebastian Gomes but not Dulquer️. You played with such ease and perfection and you were so beautiful.@shreyadhan13 took the movie to the next level with you. A big shout out to #Balki & the entire Chup team. pic.twitter.com/Jc96zzyxBB

— Sravanthi (@Sravanthi86372858) September 26, 2022
The director further added, "That song was touching." I was excited. I asked him if I could use that tune and he immediately offered it to the film. 'Chup' is the first film to officially receive Amitji's composition.
#chup – The movie is complete
Psychological thriller starring pretty
good humor alongside a decent
love track…

This is an outstanding performance by @dulQuer – the show stealer literally & @iamsunnydeol as an investigation officer is fit..#ChupReview @HopeProdn (1/2) pic.twitter.com/YvntPPo1Xx

—Sasi Kiran (@SasiKir54703134) September 26, 2022
Speaking of the film "Chup", the film is considered a tribute to the late filmmaker Guru Dutt. "Chup" is a psychological thriller released in theaters on September 23. The film stars Dulquer Salmaan, Sunny Deol, Shreya Dhanwantri and Pooja Bhatt in the lead roles.
read also
Neha Kakkar gets angry for being trolled