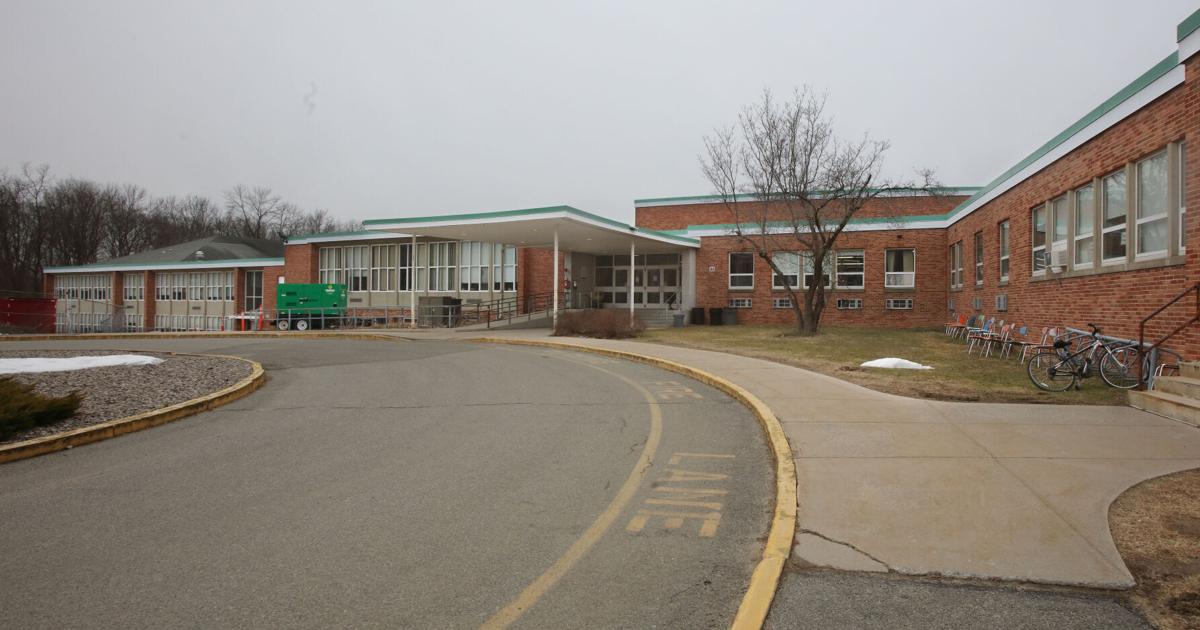 Band, Choral Concerts from Pentucket's Award-Winning Music Education Program | News
WEST NEWBURY — The Pentucket School District's award-winning instrumental group and choir continue to host concerts for the public throughout May and June.
Pentucket is also a National Association of Music Merchants (NAMM) "Best Communities for Music Education" school district for the second year in a row. School Superintendent Justin Bartholomew and Music Director David Schumacher made the announcement this spring.
"Being recognized two years in a row is a testament to the strength of our music education and the dedication of our faculty. Our students thrive as a result," Bartholomew said in a statement.
To be considered for the award, "the district answered questions about funding, graduation requirements, music class attendance, instruction time, facilities, music program support, and community-based music-making programs. These responses have been verified with school officials and reviewed by the Music Research Institute at the University of Kansas," the statement said.
Due to the strength of its music programs, beginning in grade 4, many PRHS graduates have gone on to study at prestigious post-secondary programs, including Berklee College of Music. Pentucket students regularly qualify for district, state, and national music awards.
"Music and the arts are also about emotional well-being, so our music program has supported our community for the past two years," Schumacher said. "Applying for this designation was a colossal undertaking involving the coordination of the K-12 music faculty, our district directors, and our community, so we sincerely thank everyone involved in the process."
To learn more about the NAMM foundation and its more than 10,300 members worldwide, visit nammfoundation.org.
The concert program is as follows:
Tuesday, May 17, 7 p.m.. Pentucket Regional High School (PRHS) Gymnasium, 24 Main St., West Newbury. District Orchestra Jamboree with grades 4-6, Pentucket Regional Middle School Concert Orchestra (PRMS), PRHS Concert Orchestra, and PRHS Big Band. The show's grand finale is for all of the students in grades 4 through 12 to perform "Sweet Caroline" together.
Wednesday, May 18, 7 p.m. PRHS Auditorium, 24 Main St., West Newbury. District Choral Jamboree with elementary, PRMS and PRHS choirs.
Wednesday, May 25, 7:00 p.m. PRHS auditorium, 24 Main St., West Newbury. PRMS and PRHS groups and percussion concert, with PRMS Concert Band, PRMS Jazz Band, PRMS Percussion Ensemble, PRHS Concert Band and PRHS Percussion Ensemble. The PRMS Jazz Band will premiere a piece commissioned for the Pentucket Music Program by Pentucket alumnus Bobby Spellman. Spellman will perform with the school bands as a special guest. This commission was funded by the Trailblazer Award I received from the Pentucket Education Foundation.
Note that this will be the last musical performance in the original PRHS building before its demolition. The construction of a new PRMS/PRHS is in progress.
Related events
Friday, June 3, the PRMS Choir, Orchestra and Band will travel to Western Massachusetts to participate in the Great East/Six Flags Music Festival in Springfield. This is a judged performance followed by an afternoon at the Six Flags amusement park to celebrate the year of the Pentucket District Music Program.
Tuesday, June 7, Strings and Band grades 5-6 students will embark on a "tour" of PRSD elementary schools. They will perform at each school, go out for lunch and hold recess at Action Cove Playground. This is part of the school district's recruitment effort to expose elementary students to the district's music curriculum, teach them instruments, and perform for them.
Additionally, the Pentucket Music Boosters are accepting donations to help fund the Pentucket District's 2023 trip to Disney World. This trip will send the PRHS band, orchestra, choir, percussion and jazz students to the Disney Festival for a series of performances and workshops.