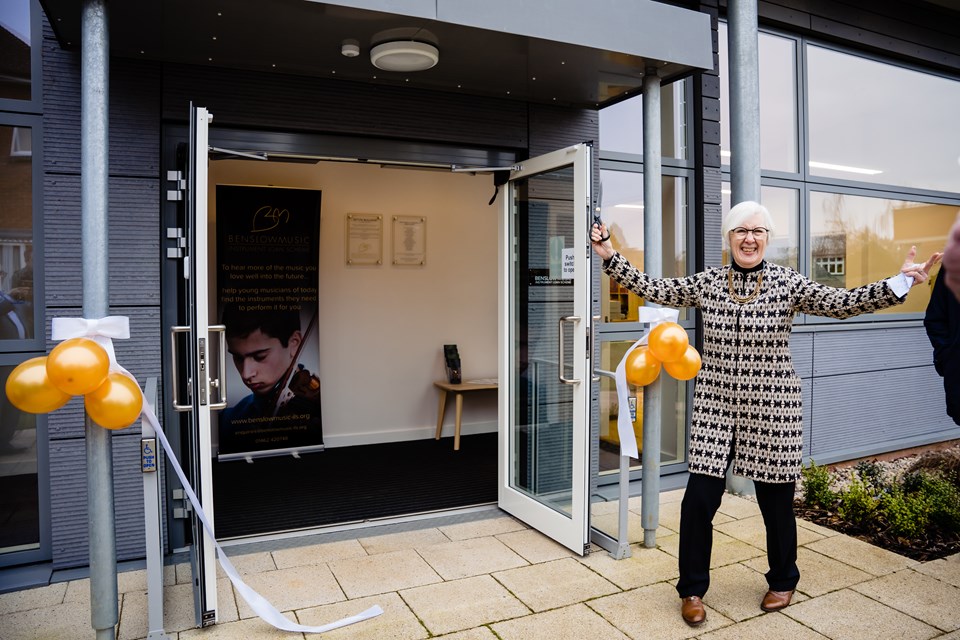 Benslow's Musical Instrument Lending Program Celebrates 90th Anniversary With New Building

The new building will provide instrument storage as well as practice space and instrument workshop space.
Benslow Music Trust Chair, Judith Weir CBE, officially opened the trust's new premises in Hertfordshire, UK. The Aston Building is the latest facility for the Benslow Musical Instrument Loan Program (BMILS), which turns 90 this year.
The new building will provide a safe environment for instruments as well as spaces where students can practice and try out potential loans and workshop space for BMILS' on-site luthier.
Etta Dainty, Head of BMILS, said, "There should be no barriers for young people to pursue their musical dreams, and at BMILS we strive to make ourselves visible and available to potential borrowers from all walks of life."
Since its inception in 1932, BMILS has grown to become the UK's largest musical instrument loan scheme and has facilitated the loan of instruments to young artists for the past nine decades. BMILS has helped several BBC Young Musician of the Year finalists, an RPS award winner and a BBC Guardian Young Composer award winner as well as a variety of academics.
Loans from BMILS' collection of over 1,600 musical items are available to UK residents aged 7-25 who are currently taking a full-time music course. The program currently serves over 475 current active borrowers who pay an annual loan fee of 5% of the item's value (bursaries are also available).
You can find more information about the Benslow Musical Instrument Lending Program here.