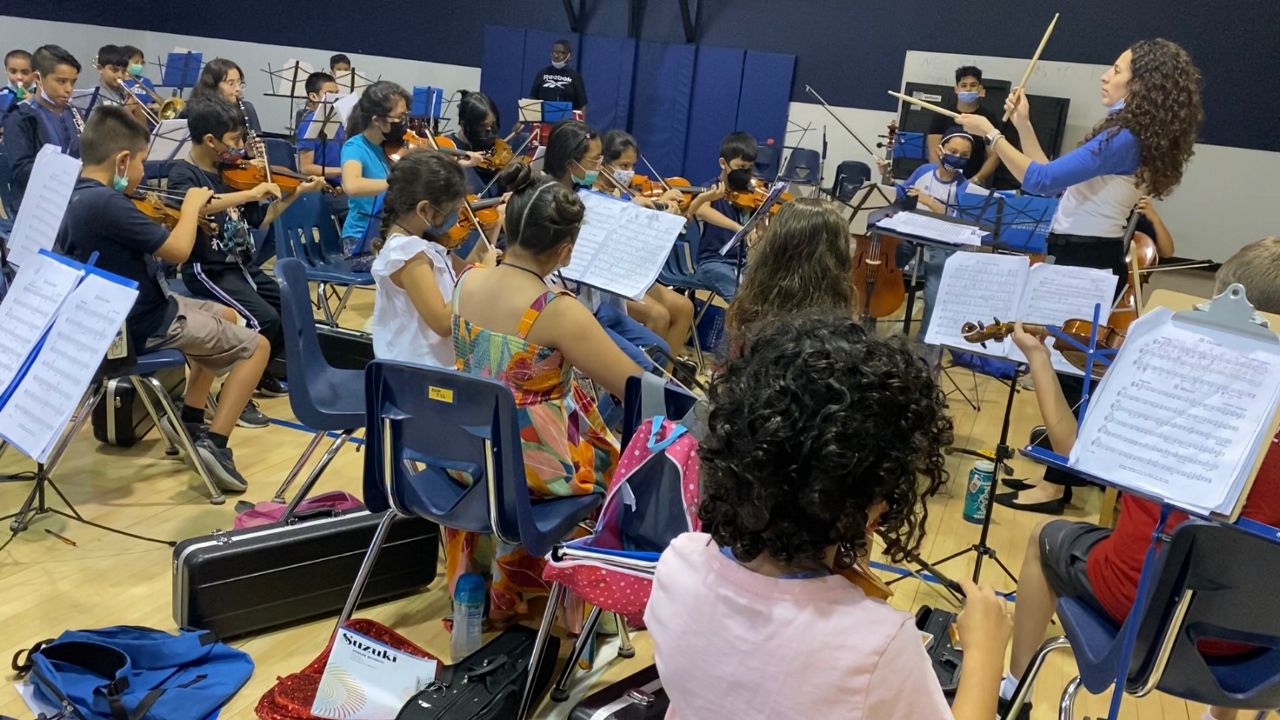 Dallas musicians fill the gap in music education
DALLAS, Texas — The arts may not get much attention in some schools, but some professional musicians in North Texas are trying to make sure kids have a chance to find a love of music.
Members of the Dallas Symphony Orchestra have spent the past three weeks on the campus of Trinity Basin Preparatory Ledbetter, providing free music lessons to students in grades one through eight in the South Dallas area. The annual camp, called the Kim Noltemy Young Musicians Program, provides instruments, music, and instruction to all students who wish to attend.
Symphonic flautist and piccolo player Ashley Alarcon was one of many performers who taught children. She explained that the program was started because many schools in South Dallas offer little or no music instruction during the school year. It's an education problem across the country. Arts-based programs have been scaled back or reduced over the years in favor of more resources being given to traditional academics or due to budget cuts. However, many experts point to the benefits of the art classes, and camp leaders said this is what they hope to help more local children benefit from.
"We all work together. They learn the different sounds of instruments and learn to be independent," Alarcon said. "While collaborating with their colleagues as a full orchestra."
Trinity Basin Prep executives said they were eager to host the program and have seen the positive results of the music education. Laura Rios, school administrator and mother whose student attended a past event, said it was exciting to watch the children learn and develop an early passion for music. She said there are several benefits to music education and this is something they want to provide to students.
"Music activates both the right and left side of the brain, which maximizes learning and also improves students' memory," Rios said.
As the camp students practiced for their wrap-up concert, many expressed a newfound love for the game and a desire to pursue music in the future – even if that means finding a schedule outside of school. 'school.