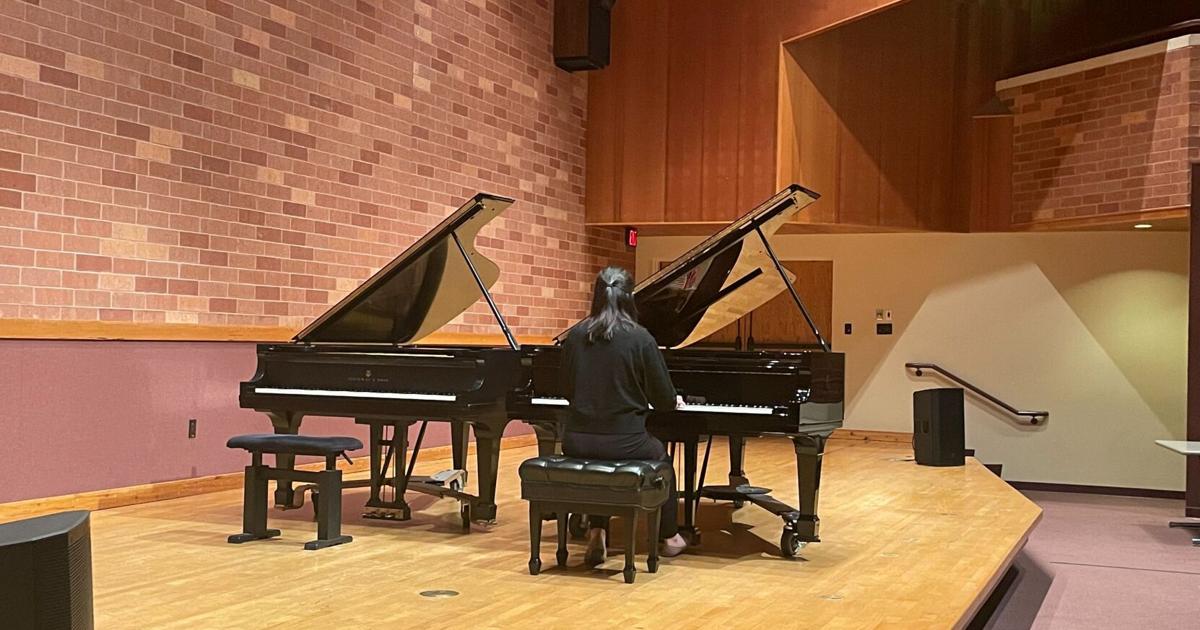 Educators fight for accessible music education despite funding and diversity challenges | New
Teachers have found ways to make music education more accessible and relevant for elementary, high school, and college students, despite the lack of funding and the diversity of music education programs.
From 2014 to 2018, Oklahoma's 1,110 fine arts classes endured a period of severe state budget cuts. In 2018, nearly 30% of Oklahoma public school students did not have access to fine arts classes.
Funding for music education programs in particular has long been an issue in the United States, and while it is too early to have any information on the impact of the recent COVID-19 pandemic on fine art programs arts, it is clear that many districts have experienced budget cuts resulting in cut programs and laid off arts educators.
"Unfortunately, the arts most often get the bottom of the funding poll because we haven't sufficiently identified the fact that the arts are essential to humanity," said Michael Raiber, former UO professor and current Director of Fine Arts at Mustang Public Schools. "If it's essential to humanity, then it's essential to human education."
Christopher Baumgartner, associate professor of instrumental music education at OU, said funding for music education programs is different for every school across the country. Often, he said, the burden of providing instruments falls on the student themselves, making it "a constant battle" to ensure students have equitable access to music education.
"I think it's catch-22," Baumgartner said. "We want our school districts to have enough state and federal funding to support everything for our students, so they can just walk in and we can just teach them and be done. But, that's not the reality really anywhere.
Jessica Haley, a former public school music teacher and currently a first-year master's student in music education at OU, said one of the biggest hurdles she faces as a teacher is funding. At Clear Fork Valley Public School in Ohio, where she worked, Haley said many children lived in rural areas where they didn't have internet access and often struggled to get enough reeds. for a clarinet.
Even so, Haley said the use of technology in bands expands students' access to music. When schools received a grant to provide students with Chromebooks for their lessons, Haley said it helped break the funding barrier within the music curriculum.
"The language of students these days is technology," Haley said. "If we can better achieve them by incorporating technology, then that's a very valid pursuit."
Baumgartner said while there is no single answer, he sees how teachers are getting creative with fundraising and parents are helping with donations to solve the underfunding problem. Additionally, he believes that teachers, both at OU and in all school systems, need to communicate the successes of their students.
"Advocacy is something that's never going to go away," Baumgartner said. "We always advocate for our programs to allow our students to involve more children because we know how much we love music and what it does for us and we want to do it for all of our children."
Along with using technology to provide better access for students, Haley said community support in her former school district was key to the program. Advocacy to find more ways to bring music into the community, she said, is an important way to keep music alive in schools.
"One thing that I really loved about teaching in Clear Fork was that there was a really strong sense of community because it was like a small, rural town," Haley said. "Everyone knows everyone, and I think the band's program really played to that strength."
The technology has broken down some of the barriers caused by a lack of funding in student music programs across the country, and it's also contributing to increased accessibility to diverse groups in music education programs, according to Raiber and Baumgartner.
In a 2019 longitudinal study of more than 30,000 students, it was found that black students, men, people with disabilities, people living in poverty and people not yet fluent in English had no not the same opportunities for exposure to the arts in public colleges compared to others. groups. This points to inequities and access gaps in K-12 classrooms within the arts and culture industry.
Diversity in music education has also been an issue for years in the music teacher workforce, Raiber said. This problem is most often observed in urban and rural areas, Raiber said, and results from the fact that these spaces do not provide opportunities for students and teachers.
Raiber said the arts, as a profession, have for too long been seen as an "activity rather than an essential." For this reason, music education programs have not made music widely accessible in educational settings, he said.
One problem, Rabier said, especially with the lack of diverse groups in music education, is that to be in this field, students must enter with a skill set already in place. Unlike other professions, music majors must audition and be accepted into a studio to register, which means they must demonstrate a high level of musical ability and understanding.
"There are universities across the country that are starting to look at different opportunities for students to get into (these programs)," Raiber said. "Looking at different programs and giving them a space where they could come in as a guitar major (or) as a jazz bassist, things along those lines – they provide more opportunities, but they're rare."
Baumgartner suggested implementing a variety of technological tools available to students of this generation, such as digital programs found on iPhones, tablets and computers, to make music programs more accessible to students.
"We have to challenge ourselves as teachers to stay up to date and keep up with this and find ways to reach kids where their interests lie," Baumgartner said. "I think there are a lot of rewards and things to learn from playing an acoustic instrument that you might not be able to learn by doing or playing or making music on a (tech) app. "
Baumgartner said OU electronic music composers have implemented some of these tactics, but, in general, he thinks music programs need to offer more diverse courses for popular music, guitar lessons, rock band lessons and tech apps like GarageBand.
Rabier agreed that different types of music taught and used in classrooms would not only diversify students' interest in music, but also encourage all students to have a passion for their musical education. In her own classroom, Raiber uses a modern approach to her band by allowing students to bring their own music, as it is appropriate for the school.
By allowing students to contribute and write their own music, Raiber encouraged students to better express themselves through form, he said.
"Opening those doors for these kids to work through those personal life experiences and share the power of music to be able to help them express that themselves, to me, that's the most powerful expression of musical education that we can obtain", says Raïber. "Giving them those opportunities is what we are working towards.
Music, the three educators agreed, is not just fundamental to students everywhere, but to human nature as a whole.
"Music isn't something that's just made for our leisure," Raiber said. "It's not something that's just done by gifted and talented people. It's not something we do because we have nothing else to do. It is essential to our (humanity). You have to make music. It's part of who we are.
Baumgartner said music is something everyone does innately, whether it's professional musicians or children singing nursery rhymes at a playground.
"Music is part of human existence," Baumgartner said. "People are naturally drawn to it and a lot of people naturally want to participate. Music and the arts bring a lot of culture and humanity to everyday life and to what we do.
Both in self-expression and enjoyment, students can greatly benefit from music. As music education professionals Baumgartner, Haley and Raiber have said, their goal is to inspire the passion and knowledge they have for music in their students.
"My number one goal for (my students) is for them to come away with an increased appreciation and love for music," Haley said. "I don't need them to go out there and be the next greatest bandleader. If they can just incorporate music into their daily lives, whether it's just listening to the radio, playing an instrument, or participating in a community ensemble. My goal is for them to just understand the music and enjoy it and it can somehow improve their life in the future.