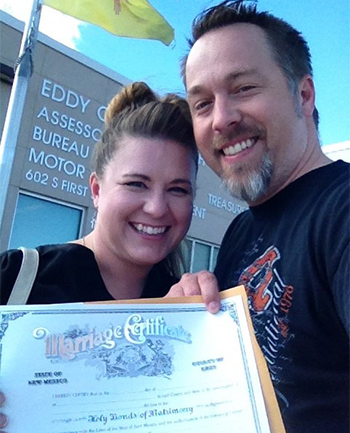 ENMU music education student wants to enrich people's lives through teaching
[ad_1]
Kevin D. Baggerly was inspired to pursue a career in education after accepting a six-week job to replace an elementary school teacher who had broken her ankle. "Teaching the kids their upcoming program has been a great joy," he explains. "When it was over, I realized this was something I wanted to do as a career.
"I hope to teach musical theater, to enrich people's lives," says Kevin, who aims to teach others to be "kinder, smarter and more generous."
Kevin enrolled at Eastern New Mexico University and chose to major in music education and major in theater to make his teaching dreams come true.
He shares: "I wanted to get my four-year degree and a teaching license, and I applied for the Greyhound Promise scholarship. This scholarship was a game-changer. Without this scholarship, I could not go to school. . I am grateful to ENMU for giving me this opportunity. "
Kevin says the part of being a Greyhound that he loves the most is that "I'm not uncomfortable in green and silver."
He loves spending time in the ENMU music building. "It's my home port and, after two years, that's where my family literally lives," he laughs.
Kevin felt encouraged and supported by Assistant Music Professor Dr Sidney Shuler for the value he finds in their conversations. Kevin explains, "Dr. Shuler's unsolicited encouragement has reassured me that I am in the right place right now. It means a lot to me.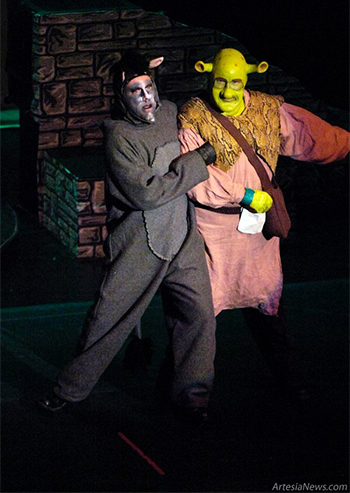 Until now, Greyhound's favorite course at ENMU has been Music Theory with Assistant Music Professor Dr Pamela Shuler and Music Professor Dr Mark Dal Porto. Kevin shares: "At first it was about the basics of writing and reading music. Then the lessons strengthened and increased my knowledge, turning the complexity of music into something more understandable. J learned a lot. "
The junior has already had many successes both in and out of the classroom. The multiple-time Dean's List winner has received the Jack and Ladeane Murphy Award, the ENMU Friends of Music Leadership Award for 2020-2021, and a Music Scholarship for 2019-20.
He has a do-it-yourself business where he does gardening and general carpentry and is a long-term replacement for Artesia Public School which teaches elementary music. It is part of the high school booster clubs for the group, the choir and the theater.
The Music Education major shares the leadership roles of Artesia's First United Methodist Church in the worship group and is the church choir director.
He was born in Joplin, Missouri, and raised in Artesia, New Mexico. Her parents are divorced, remarried and retired. He has a sister.
Kevin has five children: Kate, 23, Lily, 22, Rebekah, 19, Ellington, 19, and Megan, 14. He married his wife, Krystin, in December 2015 during winter storm Goliath. "It was the happiest day of my life," he says.
Her dream outside of education is to be financially independent. He enjoys role-playing, watching movies, gardening, solving puzzles and anything related to music.
Kevin's words of wisdom to students interested in pursuing his fields of study are: "If every person did what they love, what they have a genuine passion for, for the rest of their life … the world would be a place. marvellous.
Kevin and his family (left to right, front to back): Kathrine, Lilyan, Rebekah, Megan, Kevin, Ellington and Krystin.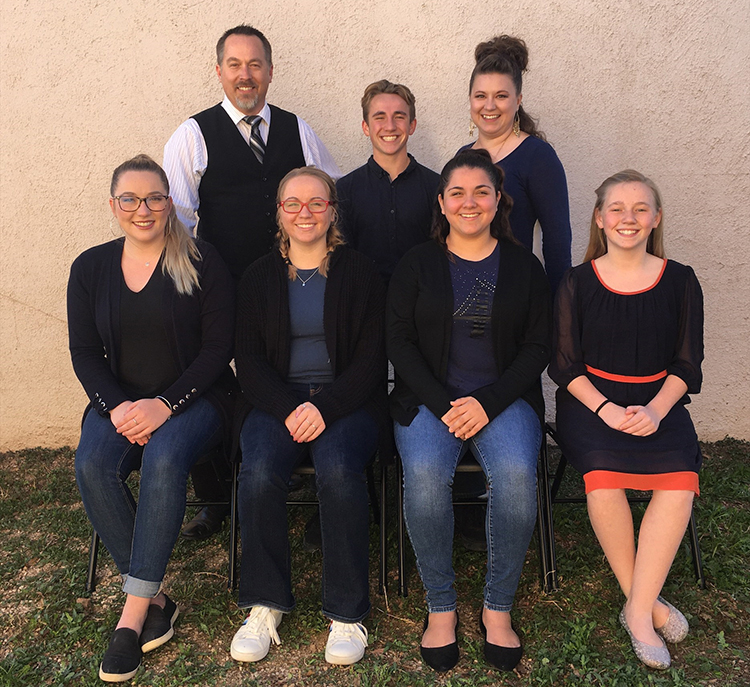 [ad_2]