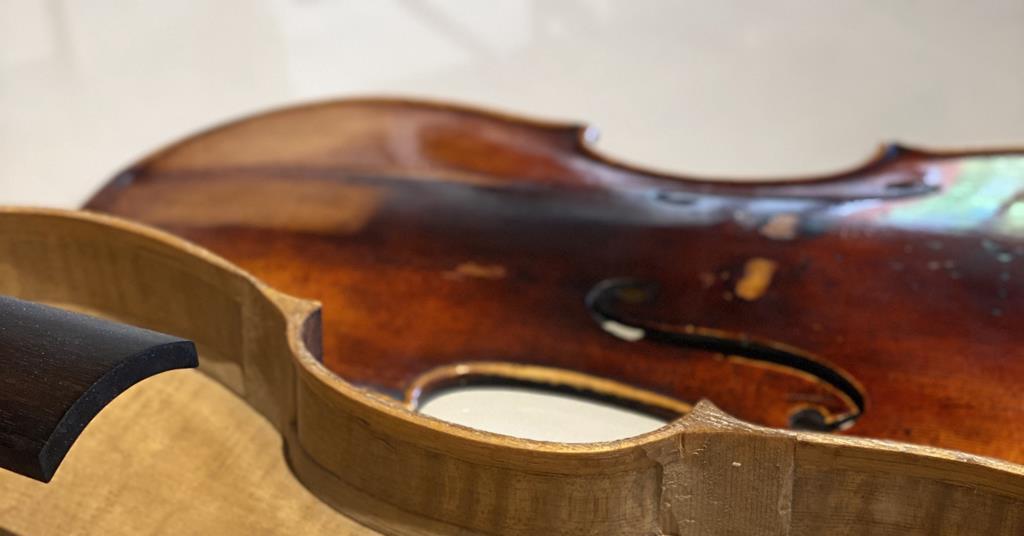 Globetrotting signed a violin to raise funds for music education in Brazilian favelas | New
[ad_1]
A modern copy of Paganini's "Il Cannone" by Guarneri "del Gesú" is touring the world – but not through concerts.
The "Il Cannone Giramondo" lives up to its globe-trotting namesake: the violin is signed by famous violinists from all over the world with the intention of selling the instrument at auction for the benefit of children's musical education in Brazil. .
The violin, made by Luiz Amorim from Amorim Fine Violins in Cremona, was first signed by project ambassador Francesca Dego, who recently released a recording made with the original 'Il Cannone' Guarneri 'del Gesú' violin. .
Watch Francesca Dego play and sign the violin here:
The violin now travels the world, as in its name, giramondo – globetrotter, obtaining signatures and support from many famous violinists today. Among the violinists who have pledged their support are Augustin Hadelich, Joshua Bell, Daniel Hope, Philippe Quint, Shlomo Mintz, David Garrett and Roman Simovic.
"I think it's a wonderful idea, and it's great that it's for such a great cause, it's nice to be one of these wonderful colleagues," said Daniel Hope.
The violin will be auctioned off to raise funds for Instituto Baccarelli in Brazil, which aims to provide musical opportunities for culturally disadvantaged youth through the educational power of art, as well as using music to stimulate social change. and development.
The sale will take place on a date yet to be confirmed in 2022.
Listen to: The Strad Podcast Episode 4: Francesca Dego on her performance of "Il Cannone"
To read: The violin teacher's film will be screened worldwide
Read: A-level music threatened with disappearing from schools by 2033
[ad_2]