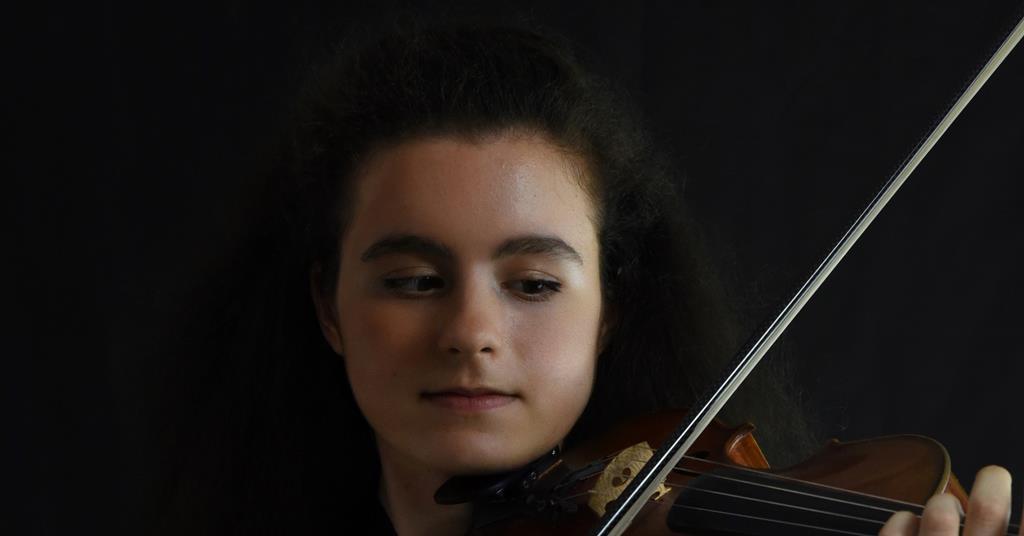 My background: Violinist Lisa Archontidi-Tsaldaraki, Benslow Music Instrument Loan Scheme | To concentrate
Until 8th grade, I played a full-size Stradivari-style Jay Haide model that was good enough for that grade. However, when I joined Mrs. Emanuela Buta's teaching studio and was asked to learn Bruch's Concerto, I realized that the instrument had certain limitations and its lack of complexity made unclear sound in fast passages. Coincidentally, I noticed some friends from a youth orchestra walking around with these black violin cases labeled "Benslow," and I got quite curious. My teacher also urged me to look for a better instrument and indeed mentioned the name of the black cases I was seeing. I contacted the Benslow Music Instrument Loan Scheme (BMILS) and within weeks I was able to borrow an instrument.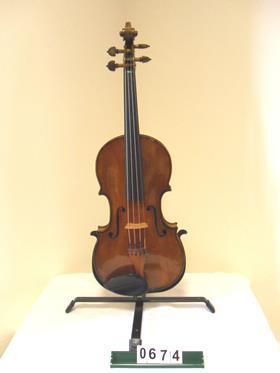 The first violin I borrowed was an Antonius Pelozzi with composite volute (1753). With this instrument I successfully auditioned for the National Youth Orchestra of Great Britain (NYOGB) and organized a fundraiser for them at the Bromley Youth Music Trust, where I played a recital with other young musicians. I also had the chance to have sessions with Carmine Lauri, co-leader of the London Symphony Orchestra.
About a year later, I was able to switch to the 1907 Bela Szepessy violin from BMILS. With this second violin, I successfully participated in a few local music festivals and returned for a second year at NYOGB, was shortlisted for the RPS Duet Prize, and also won the Rotary Young Musician competition of the Year (SE England and Gibraltar Quartier, 2019). Most importantly, I was accepted into my current teacher's class, Professor Rodney Friend.
By borrowing and testing instruments, my ears gradually opened up to the sonic possibilities of finer instruments. When I acquired a French Counault (1898), it was obvious that the quest for a more expressive sound lay in a combination of the best violin and bow available.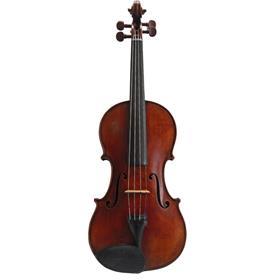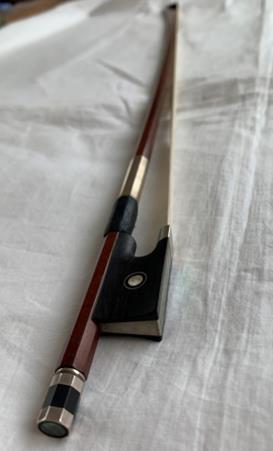 So my attention turned to the bow, and I was able to borrow a WE Hill & Sons silver mounted bow from BMILS again. This accompanied me on a tour of Germany with the Bromley Youth Chamber Orchestra as concerto leader and soloist, culminating in a concert at the Bach-Denkmal in Leipzig. This was the high point of my playing journey for me before joining the Royal Academy of Music as an undergraduate in 2019, and I am extremely grateful to BMILS for providing me with the much needed tools for such opportunities.
Benslow Music Instrument Loan Scheme (BMILS) is an inclusive and unique UK charity founded in 1932, which exists to provide talented young musicians with high quality instruments to develop their musicality. BMILS (in Hitchin, Herts) has nearly 500 borrowers and around 1,600 musical items in its custody. The program constantly strives to expand and diversify its reach and, for nine decades, has had an immense impact on the lives of thousands of young musicians and, subsequently, on the culture at large.