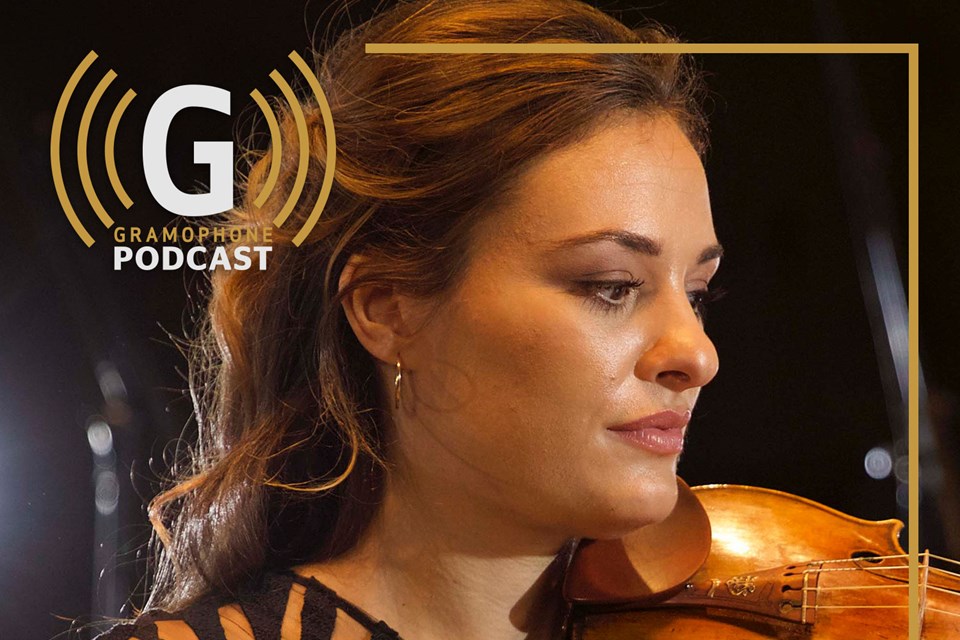 Nicola Benedetti on baroque music, education and Edinburgh
[ad_1]
Nicola Benedetti's new album – her first period performance – was released today on Decca Classics and focuses on two composers of the Italian Baroque, Francesco Geminiani and Antonio Vivaldi. It is accompanied by eight live performances between July 18 and 21 at the Battersea Arts Center – Click here for more details – and an online education project, the Baroque virtual sessions. Then, on August 14, the violinist begins a residency at Edinburgh International Festival, featuring music spanning the breadth of his instrument's repertoire and history. In this week Gramophone podcast, she talks to editor Martin Cullingford about all of these projects, as well as what it feels like to come back to performing.
Gramophone The podcasts are presented in association with Wigmore Hall, where after streaming over 300 concerts over the past year, the venue's doors are open again. See the concert listings under the player below, and learn more about Wigmore Hall website.
You can listen to the Podcast below, as well as Nicola Benedetti's new album on Apple Music. To hear from others Gramophone podcasts, or to subscribe to new editions for free, search for 'Gramophone Magazine' in the Podcast app of your choice, or visit Gramophonethe page of Apple Music Podcasts.
Wigmore Hall concerts in the week ahead – for more details on the program visit Wigmore Hall website
Saturday July 17, 7:30 p.m.
Manchester Collective; Ruby Hugues soprano
Beethoven, Caroline Shaw, Debussy and more
Sunday July 18, 11:30 a.m.
Guy johnston cello; Sam haywood piano
Beethoven, Grieg and Webern
Sunday July 18, 3 p.m.
Nardus williams soprano; Roger Vignoles piano
Duparc, Fauré, Liszt and more
Sunday July 18, 7:30 p.m.
Friends of Young Artists Platform
Bach, Beethoven and Franck
Monday July 19, 7:30 p.m.
Elisabeth Pion piano
Guildhall Wigmore Recital Prize Winner Concert
Tuesday July 20, 1:00 p.m.
Stravinsky at Wigmore Hall: a re-enactment of July 20, 1920
Tuesday July 20, 7:30 p.m.
The Hermès experience
Baker, Chaminade, Giles Swayne and more
Wednesday July 21, 7:30 p.m.
Finhin Collins piano
Chopin, Deirdre Gribbin, Field, Gerald Barry and Schubert
Thursday July 22, 1:00 p.m.
Lady Jane Glover and Simon callow
In conversation
Thursday July 22 7:30 p.m.
Sacconi Quartet
Haydn, Purcell and Ravel
Friday July 23, 1:00 p.m.
Marcus Farnsworth baritone; James cheung piano
Britten, Finzi, Moeran and Vaughan Williams
Friday July 23, 7:30 p.m.
Susan tomes piano; Maria Włoszczowska violin; Felix Tanner alto; Philippe higham cello
The piano – a story in 100 pieces
---
welcome to Gramophone …
We've been writing classical music for our dedicated and discerning readers since 1923 and would love to have you join them.
To subscribe to Gramophone is simple, you can choose how you would like to enjoy each new issue (our beautifully produced print magazine or the digital edition, or both) and also whether you would like to access our comprehensive digital archive (which dates back to our very first issue in April 1923) and an unrivaled review database, spanning 50,000 albums and written by leading experts in their fields.
To find the subscription that's right for you, simply go to: gramophone.co.uk/subscribe
---
[ad_2]