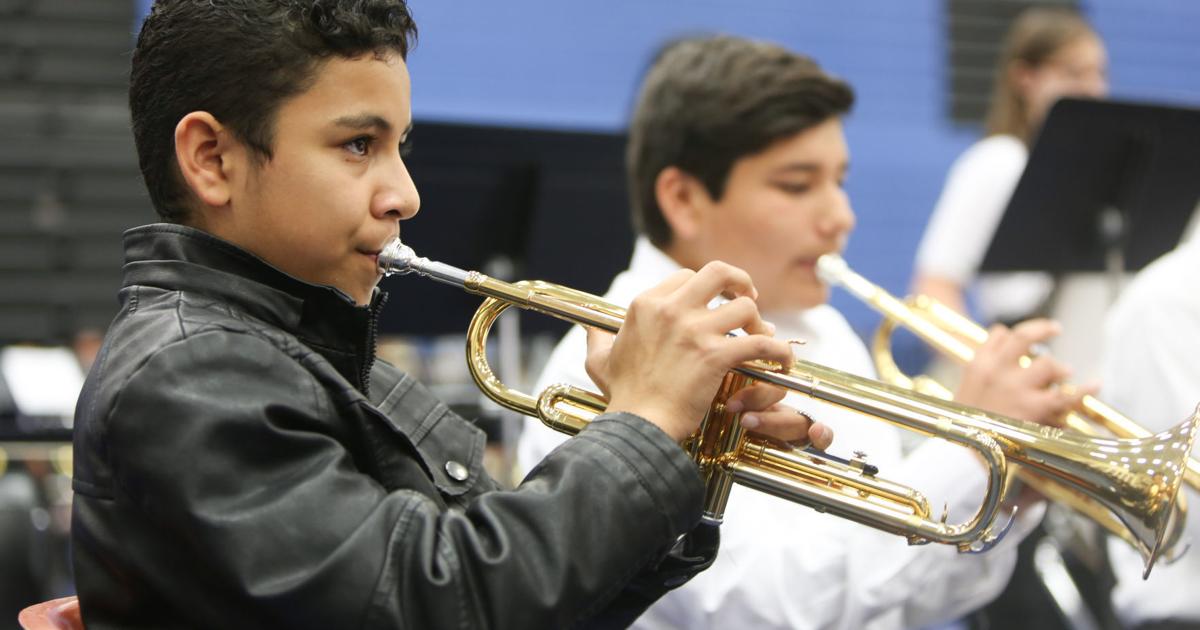 Santa Maria-Bonita Receives $3.6 Million Gift for Music Education in the Form of Apple Stock | Education
The Santa Maria-Bonita School District will be able to increase local K-8 students' access to musical instruments with an unprecedented donation of nearly $3.6 million given in memory of the local music lover Elizabeth Anne Brooks.
The funds were provided by the Brooks Family Trust in the form of 20,818 shares of Apple – each valued at $172.79 as of Tuesday – and formally accepted by the district board of directors at their meeting on 9 February.
The Brooks family has requested that the funds be used exclusively for the purpose of encouraging children to learn to play a musical instrument and continue long enough to become proficient, by making instruments available for rental to any student from Santa Maria enrolled in a public school music class. .
Acting Superintendent Matthew Beecher said the district will cash in the shares as soon as they have access to deposit them into the new Elizabeth A. Brooks Music Fund.
"We're very excited about this and what it means in the long term for our children and their access to instrumental music," Beecher told the district council.
Brooks, who died in 2012 at the age of 44, was known for her love of the flute as well as other instruments like the piano. She performed in the Junior National Symphony Orchestra in Washington, DC, and studied flute at Stony Brook State University in New York and the Suzuki Institute of Music in Japan.
Upon arriving in Santa Maria in 2004, she became a member of the Allan Hancock College Concert Band and the Christ United Methodist Church Choir, and was also known to have attended the Battle of the Bands competition at Ethel Auditorium. Pope of Santa Maria High School.
"It was his enjoyment of these performances that led his parents, Martha and Norman Brooks, to honor his memory by directing these resources to support the instrumental music program in the Santa Maria-Bonita School District," Beecher said.
Board members marveled at the size of the donation for a public school district like theirs.
"This is probably the most gracious and grandest gift I've seen of this nature in a public setting like ours – we're not a university, we don't have deep-pocketed alumni or anything like that, so the generosity is just amazing," said board member John Hollinshead.
Upon access to the shares, the district will immediately open an investment account with Fidelity Investments to execute the sale. Proceeds from the sale will then be placed in the Elizabeth A. Brooks Music Fund under the direction of the Santa Barbara County Treasurer.
Funds can also be used to provide access to musical instruments for students around Santa Maria, such as Orcutt.
Board member Ricardo Valencia noted that improving access to musical instruments for elementary students will also greatly benefit the Santa Maria Joint Union School District, where there is already a strong music program. with talented students.
"Now imagine what the possibilities will be for our young people when they get these resources at an even earlier stage in their lives. I get chills just thinking about it" Valencia said.