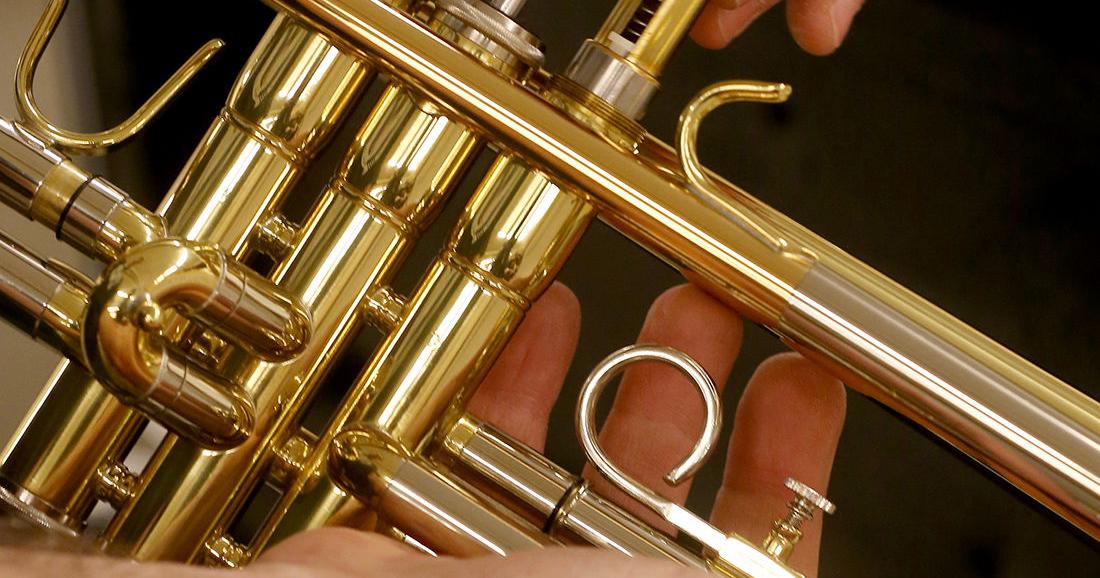 school district struggles to balance music education with community concerns over curriculum cuts | Education
The Fairbanks North Star Borough School District had to make a tough decision when it revamped its music programs for elementary and middle schools.
The district plans to focus more on middle school, while preserving general music education in the next school year, at the cost of an elementary school instrumental program.
Some community advocates and teachers fear that cutting elementary school curricula will have far-reaching consequences.
"There's a certain window of time for the brain to learn certain things," said Erin Janoso, a parent, musician and member of an advocacy group supporting school music.
Janoso said students pick up skills like music and language more easily at a younger age than they do when they enter middle school.
"Little kids are ready to jump in and learn, compared to when students are getting closer to that teenage years and becoming more hyper-selfware," Janoso said.
Janoso said that following the cuts, fewer children may be interested in participating in music.
Elementary students learn instrumental music from a traveling teacher, who travels to various schools and teaches students twice a week for 30-minute sessions.
The District's Elementary General Music curriculum focuses on fundamentals like music understanding and history. Students also practice active listening and audience etiquette.
Instrumental music has faced cuts in recent years, including elimination at the fourth grade level.
The fifth and sixth years have been preserved this school year. But sixth-graders are moving on to middle school, and a one-year fifth-grader group program has been scrapped.
Daniel Strawser, professor of music education at the University of Alaska Fairbanks, said there was also a development impact.
"By eliminating students from starting an instrument in fourth or fifth grade, they lose two years of learning an instrument," Strawser said. He noted that it takes 10,000 hours to master a skill like musical instruments.
"If a student trains half an hour a day for two years, that's about 600 hours, and that's a pretty big chunk," he said.
Delayed development, he said, reduces opportunities students might have, such as playing in community youth orchestras, participating in competitions or competing for scholarships.
Neighborhood challenges, solutions
District administrators tried to find solutions and circumvent the difficulties. A March 8 memo written by Deputy Superintendent Kate LaPlaunt described the difficulties in retaining the band's traveling teachers.
The district has provided six instrumental teachers and "as many general music teachers as possible". However, there were three general music vacancies, requiring the district to reassign three instrumental teachers to those positions; this left only three teachers to cover the neighborhood schools.
LaPlaunt wrote that the end result is that the district only does the bare minimum at the elementary level and "it only works because of the dedication of our general music teachers."
LaPlaunt told the school board in several meetings that she communicated with music teachers before her team developed what the district believes is the best solution.
Adding sixth grade to colleges could allow colleges to increase the number of elective offerings, she wrote. All middle schoolers could benefit from lessons four or five days a week throughout the school year if they pursue an orchestra or band as a year-round elective.
Focusing on middle school, LaPlaunt wrote, means students would benefit from three years of education before high school.
The district has scheduled two additional teachers to help sixth-grade students with introductory music lessons in the first semester.
Teachers would spend the second semester focusing on an introductory course in fifth grade classrooms. These students move on to sixth grade and would benefit from continued instruction from the same teacher.
Janoso said she was happy to see middle and high school music programs supported.
"Elementary and middle school music don't clash and shouldn't be phrased that way to describe them," Janoso said. But the two need each other to be whole, she added.
Eduard Zilberkant, conductor of the Fairbanks Symphony Orchestra, agrees. He notes that most music students learn a musical instrument early in life. Cutting the fourth year and now the fifth creates a ripple effect.
"Without a pool of students entering at an early age, what they've effectively done is exhaust that source as those students graduate into the next grade," Zilberkant said.
Zilberkant's biggest concern is that older students won't want to start as they might be interested in other electives.
"In five years the music pool will be so depleted that there will be nothing left," he said.
Katie Bates, a longtime district-wide orchestra teacher, said she is teaching orchestra at three schools and band at two more this year. It covered three schools.
"It's exhausting," Bates said. "I try to figure out where I'm going every day."
Bates said one of his biggest concerns is that students might suffer because music teachers might not have the right skills. An orchestra teacher, she has never taught a group before this year.
"I know how important it is for students to start and if I give them bad habits I could send them down the wrong path," she said. "That kind of scares me."
Bates said she felt like the district was just paying lip service to her music teachers. She observed that music has always been on the chopping block in recent years.
Strawser said that even if elementary school programs return, enough teachers should be hired and retained and the program financially supported.
"It's hard to sell 'Come to Fairbanks' for a job that might be a one-year position or doesn't seem to have a lot of job security," Strawser said.
Advocates, including Strawser and Janoso, said preserving music ultimately comes down to supporting community, local and state resources.
"I don't think anyone at the district level wants to harm the music," Strawser said. "I think they want to see him succeed, but they make the best decisions with the resources they have."
Ultimately, he said, it's "up to the community on some level to decide whether fourth- and fifth-grade instrumental music is something they want to support."
Janoso said the advocacy group she belongs to has been trying to push for more inclusion and cooperation between local music organizations to revamp primary school music. The group also encourages people to speak out at borough meetings until the meeting's budget is voted on.
"Testimony has power," she said.