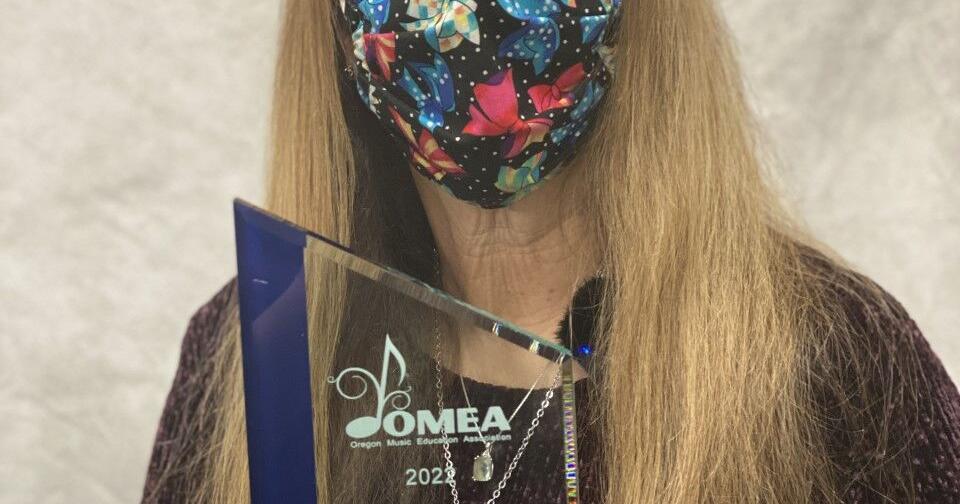 Superintendent Wins Outstanding Administrator Award from Oregon Music Education Association | News
Dr. Karen Gray is honored to win the Outstanding Administrator Award from the Oregon Music Education Association. The Outstanding Administrator Award is given in recognition of contributions to music education through administrative support.
Here is the text read when she received this award on January 16:
"Supporting an administrator's music education is of the utmost importance and something for which we are always grateful. This year's recipient is a superintendent who, over the past tumultuous years, has not only maintained but strengthened the Lincoln County School District's music program Prior to the 2020-2021 school year, several schools in the district did not have a music teacher.
"This superintendent has made it his mission to place music teachers in every building in the district and now every student in Lincoln County, K-12, has access to music lessons and a music teacher in his building. It was the first step of many that she took to change the course of the history of music education in Lincoln County. Last year, she contacted music teachers in the district and held regular meetings to discuss how together they could develop music in the district. This included his desire for each area of ​​the county to have a ropes program as well as a five-year plan so that each school had what it needed to be successful.
"After a discussion on how to make the band fair for students regardless of economic status, she secured $300,000 in district funds to purchase instruments so that no student would be turned away because of their circumstances. financial. In addition, the money for the purchase of instruments came from district funds, not from the ESSER (Elementary and Secondary Schools Emergency Relief Fund) and is one of the most important investments for music education ever achieved in Lincoln County. She continues to meet monthly with music teachers in her district to support them, their programs, and music students.
In addition to supporting music in her district, this superintendent also supports music in her community as president of the Newport Symphony, actively working to bring professional musicians into the community and into classrooms to work with students. For all you do for your community, your schools, and your music students, we honor Dr. Karen Gray as OMEA 2022 Outstanding Trustee."