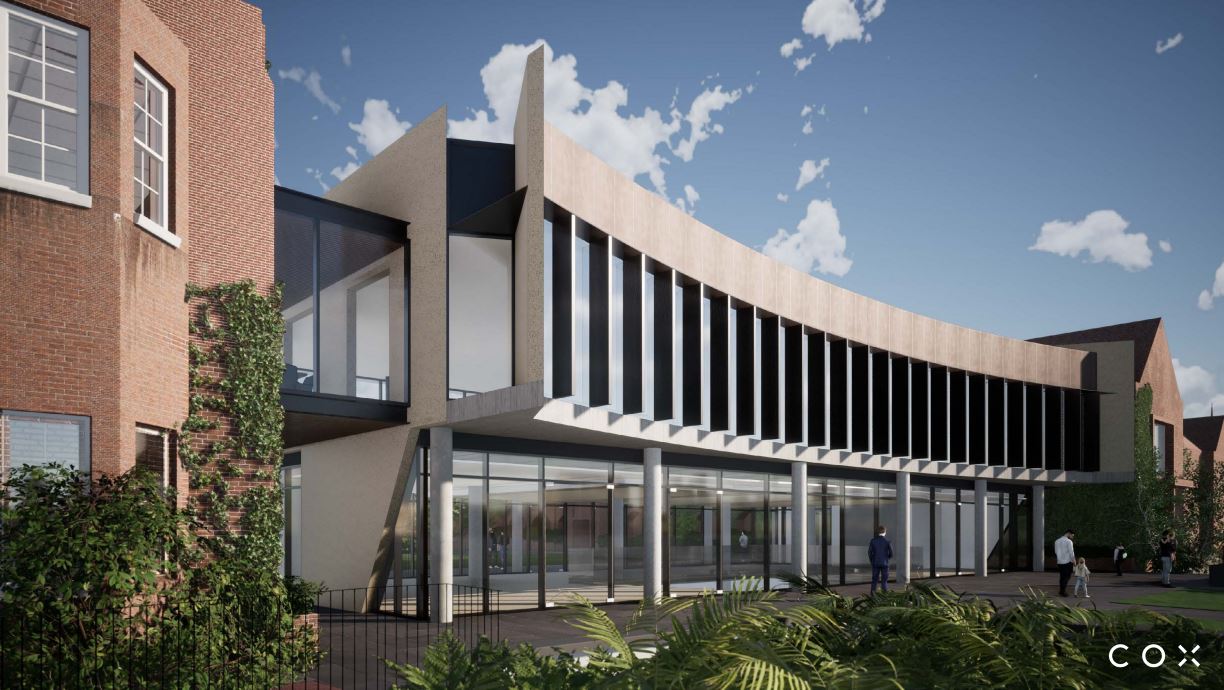 Why my school puts music education first — EducationHQ
As a school principal, I have always said that I am motivated both by what my education has given me and by what it has not.
I have been very lucky. I had a top-notch upbringing at a school that gave me a love of literature, respect for science, and insight into the currents of history. It gave me an understanding of how language works, a basic understanding of the major paradigms of thought, and the confidence to see myself playing a part in shaping the world around me.
Above all, it gave me curiosity, a love of ideas and the desire to spend my life sharing them as a teacher.
What my upbringing didn't give me was a knowledge or appreciation of music. Aside from a superficial junior curriculum and a few rambling instrumental lessons, too little and too late for a term or two in early high school, I emerged – like many students – from thirteen years of schooling with music notation to remain a lifelong mystery, with no knowledge of the history and development of world music beyond the name of Mozart, and no idea how to listen to the sounds that stirred my instincts but left my intellect and imagination wade.
I don't blame the school. The choices and priorities of my education were mine and those of my parents. Like I said, I was very lucky in my upbringing, and that's why I do what I do professionally. In fact, for those who were selected in its music stream, my school was a recognized center of excellence for music education. It still is, although now in a much more inclusive way, and for the better. But that's where my point lies.
Music education should not be reserved for those who already have the training or the precocious talent or the pre-existing motivation to access it.
Music education should be for everyone, because music itself is for everyone.
Just like language and literature, which are at the heart of the compulsory curriculum, music is the expression of culture and is omnipresent in our daily experience. It surrounds us on radio, television and streaming in all the splendor and diversity of its genres.
It influences our thoughts, our moods and our choices. We exercise, drive, shop, eat and celebrate with music. It is intrinsic to our well-being, to our social interaction, to our spiritual and sensual experience, and to our religious, national and cultural rituals.
Most people listen to more music than they read literature; yet, even as an English teacher, I wonder why we make teaching the latter compulsory when we leave the former to choice and chance.
More than that, however, we are well aware, both instinctively and through academic studies over decades, of the powerful positive effect of music on education itself. Learning music has a significant impact on auditory processing which is vital for early language acquisition and reading development.
The same is true of the cognitive ability acquired in learning music for structuring, linking, and discerning patterns that are essential to mathematics, scientific reasoning, analysis, and argument.
Likewise, the discipline of concentration and memory that comes from learning music has obvious benefits for all subjects. Music education also nurtures emotional understanding, sympathy, and self-regulation, all of which have profound behavioral benefits for learning, as do the social and collaborative skills developed in the experience of rehearsing and playing together.
Of course, there is also the profound positive effect of music on emotional and physiological well-being, which is all the more important at a time when educators around the world are grappling with ways to deal with mental illness. anxiety and student mental health.
Yet crowded out by the content requirements of the Australian school curriculum, music for most Australian students is often relegated, along with the other arts, to the scraps of the timetable – a lesson here and there every fortnight – or to a carousel of sampled subjects for a semester at the start of secondary school in hopes of informing course choices for the upper years.
Even the International Baccalaureate Diploma Program, an otherwise exceptional educational program that is built on the value of a comprehensive education, allows the creative and performing arts to be the only area of ​​learning dropped in favor of additional learning. in other areas.
The excuse is that music can be extracurricular, which is true and is a great opportunity for learning and fun. But, again, that leaves music education to those with the background, talent or pre-existing motivation to find the time for it between sports and other pursuits, homework and friends, employment after school and the demands of home life.
So extracurricular music so often takes place not during or after school, but in the only slot left: before school from 7:15 a.m., that well-known time when children and teenagers are at their best. responsiveness (not!), and where attendance usually depends on extra dedication from parents for the early morning commute; no matter the dedication demanded of teachers at that time.
It is extraordinary that we so easily relegate a discipline with such demonstrable educational, social and personal value to the periphery of the curriculum. That's why, in my school, we literally put music education first.
Our new music department and auditorium will deliberately be at the doorstep and at the heart of our campus, making the experience of music – whether as a learner, performer, teacher or listener – intrinsic to our sounds, movements and rhythms. daily, before school, during the day, after school, on weekends and during school holidays.
It was a huge project, years of preparation and extremely complicated due to pandemic disruptions, but we are proud to open four stunning new acoustically designed classrooms which double as performance spaces, as well as eighteen instrumental or vocal classrooms. , which together will replace and multiply the capacity of our old music department, whose phenomenal staff have long struggled to serve a school of more than 2,000 students in a pair of leaky 1970s classrooms and a handful of tiny study spaces. dispersed schooling.
Next door will be the stunning new Snow Concert Hall, named after its benefactor, Mr Terry Snow AM, the Canberra-born entrepreneur and philanthropist who made this possible with the largest personal endowment of any school in the country. Australian history.
It is an exceptional gift for musical education that not only gives the school the capacity to organize orchestral, ensemble, group and choir concerts of various sizes and styles, but it also enriches the musical landscape of the Australian capital with an indispensable medium-sized concert. venue for local artists, community music groups, guest orchestras and youth music programs.
Our challenge now is to realize the vision behind the project: to make it not just a building but a place that sings the soul of our community, both inside and beyond the school; set a new standard by putting music at the center of our curriculum and our extracurricular life; and to reach out in concert with other schools and educators to make music education flourish, not just for the lucky, talented, and motivated few, but for all generations to come whose lives and learning can be enriched. by all that the music gives.